Rory Garforth – Photography Exhibition (Barnsley Civic)
Very Excited my first Barnsley Photography Exhibition will be running from Friday 18th July 2014 at the Civic! Opening hours are 10am to 5pm, Monday to Saturday.  I hope you can come along and see some of my favourite landscape and street work from the last few years. This exhibition runs until Friday 22nd August 2014.
Date: Friday 18 July – Friday 22 August
Venue: Panorama
Time: Monday – Saturday 10am – 5pm
Tickets: FREE ADMISSION
Rory Garforth was born and raised in South Yorkshire, and his photographs showcase the best of this beautiful county.
With the Pennines and North Yorkshire right on his doorstep, Rory draws inspiration from this gorgeous part of the country and from the people he meets whilst out and about.
His love for photography started to develop in childhood and, later on (along with his music), became his biggest passion. Rory says, "I have always seen the world as pictures and frames. I love landscapes. Nature and long walks along with photography give me a lot of satisfaction and happiness, often feeling like I'm creating my own, small world. Sometimes it may feel surreal or messed up, pieces of my imagination mixed with landscape and the miracle of nature."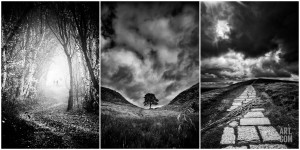 Download the new Summer Civic Brochure HERE